Learn about our ministries and free community education.
Music & Worship
At The Landmark we strive to welcome the presence of the Lord. One way we do this is through praise and worship during our Worship service on Sunday Morning. We believe that dynamic, true worship can open our hearts to the Holy Ghost.
"Enter into his gates with thanksgiving, and into his courts with praise: be thankful unto him, and bless his name." Psalms 100:4
Education and Teaching
We offer a time to learn about the Word through Bible Study. Bible Studies can be taught in many different settings: in the privacy of your own home or in a group setting at our weekly mid-week Bible Study.
Deaf Ministry and ASL Interpreting Services

The Deaf ministry at The Landmark is a growing, dynamic group of individuals who use American Sign Language for communication.  Those involved are Deaf, Hard of Hearing, interpreters, signers, and friends and family.
Church services are interpreting in ASL, under the direction of Sis. Jeanelle Davis who is a professional, licensed interpreter from the local area. If you are Deaf or HH, and are interested in joining The Landmark family and using interpreting services, please contact us  to ensure that interpreters are ready to interpret.
Ladies Ministries
The Landmark offers resources and fellowship to the ladies of our church through conferences, meetings, and more. Dates for special Ladies events will be posted on our Calendar.
Gatekeepers: Men's Ministry
The men of the Landmark host regular group prayer meetings and opportunities to fellowship and encourage each other in the Lord.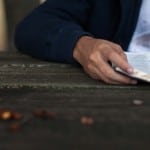 The Landmark has launched a NEW set of programs which can help individuals from all walks of life experience growth and transformation. Life Transformations offers addiction recovery courses, parenting classes, anger management courses, and many other...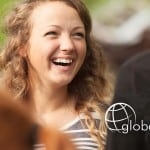 "And he said unto them, Go ye into all the world, and preach the gospel to every creature." Mark 16:15 The Landmark has a passion for missions, and believes that truly being a part of the church requires us to be connected and involved in building chu...